ACCO Engineered Systems


ACCO Engineered Systems is one of the largest mechanical contractors in the country. Starting as a summer intern, and then working to a full time Mechanical HVAC & Plumbing Design Engineer, I worked as part of a team responsible for thinking through all aspects of complex systems, resulting in complete, concise design drawings that are constructible, maintainable, efficient, and cost effective. I led the design effort, and worked closely with project managers, trade partners, construction teams and customers.

I worked on HVAC duct and air distribution layouts, building load calculations, duct and pipe pressure loss calculations, pump and fan selection submittals, fire life control matrices, and much more.

I can not show any of the actual work as it is all owned by and for the sole use of ACCO.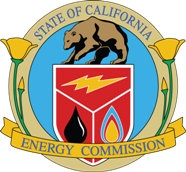 I worked with design engineers and project managers on tenant improvement and new construction in the California Bay Area while gaining knowledge of ASHRAE, various jurisdiction's code, and other industry standards.